mareezy-babay14
Itz Mareezy Babay Im just bein breezy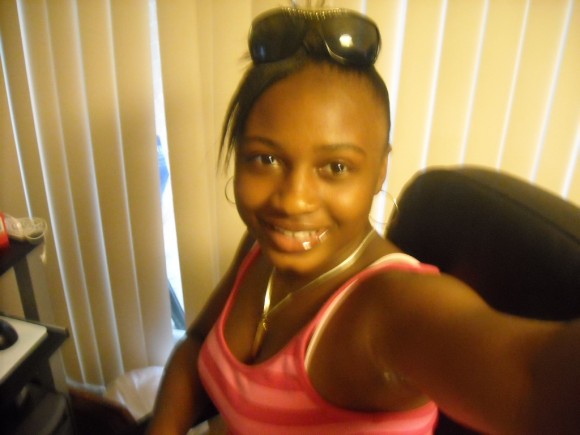 About Me
Well to start me off mi name iz Brianna Harmon
Im from the midwest but in otha words that ppl might understand is Chicagobut newayz gettin off topic. I've a lil bit of everywhere but I currently reside in Greenbelt,Maryland.I like boyz that are sweet,funny,nd have to have a good personality.Most importantly you gotta have the looks too.I like to sing(everyone likes to sing even if they can't)I can sing though.I like writing poetry also.I love the color purple nd teal.I love to wear boxers they are so comfortable.Just to let chu know about my personality nd swagga.Im a funny chiq just try me out (well if you understand me you can understand my jokes)I like to laugh sometimes I laugh too much but Imma happy person I can hand it out.I don't have ne hatersz that I know of cuz they kno to keep it to themselves.Once you get me mad it takes a while to get me baq glad.I love candy nd POP if you don't kno wat pop iz I'll give you a hint you drink it nd it fizzes.I love Teddybears they keep me warm.I love mi hubby Taz.Nd I love mi hunney Katt Williams.But you kno itz alot of SWAGGER JACKERS out there nd you can't duplicate minesz.
Im bein a breezy 14 year old likin to be free rii now.Im single nd happy nd yah know what I need to be that way until I kno wat I want.

| | |
| --- | --- |
| Name | Brianna Marie Harmon |
| Gender | Female |
| Age | 15 |
| Location | Hagerstown, MD |
| Ethnicity | Black / African |
| Interested in | Men |
| Status | Single |
| | |
| --- | --- |
| Interests | softball, shopping, goin to da movies, chillin wid mi friends, nd most of all bein me |
| Music | hip hop, rnb, old school, some pop, nd rock |
| Movies | i can't name them all |
| Books | can't say |
| Quotes | "Is that right" or "Right" "Oh you is real smart" |
Statistics
Recent Photos